Colonel ABBA TONGARI was installed into office on Monday, 09 January 2017, in Riyadh as the newly appointed Defense Attaché to the Kingdom of Saudi Arabia, as well as to Jordan, Bahrain, Lebanon, Syria, Kuwait, Qatar, UAE and Yemen.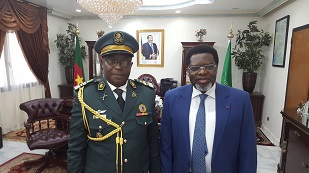 The ceremony which was held in Cameroon Embassy was hosted by His Excellency, Ambassador IYA TIDJANI assisted with close collaborators.
In his speech, the Ambassador welcomed the officer on behalf of the whole Embassy staff. He then called Colonel TONGARI to work toward strengthening and diversifying bilateral ties between Cameroon, Saudi Arabia and the others countries where he is accredited.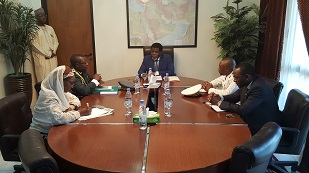 The Diplomat also urged him to maintain good collaboration between the Military Mission and the other services of the Embassy in strict respect of republican law and orders and military traditions of the Republic of Cameroon.
Ambassador IYA TIDJANI also tanked, Commander of Frégate ADA Benjamin, the Deputy of the head of Military mission, who assumed the interim with great efficiency.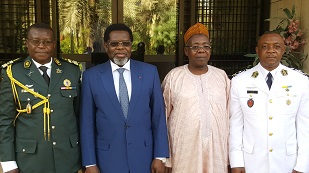 The High rank officer was appointed on February 17, 2016 in replacement of Colonel ABBA YAGANA MATAPA admitted to assert his rights to retirement.
Prior to the appointment to this duty, Colonel ABBA TONGARI was in charge of the 11° Command and Support Battalion(11° BCS) from 2009-2013. He is a skill officer with knowledge in Infantries Corps and mortar, married and a father of many children.