The Head of the Diplomatic Mission of Cameroon in Riyadh, H. E Iya Tidjani, took part in the presence of other members of the diplomatic corps, the presentation of congratulations and good wishes to Crown Prince Mohammed bin Naif and vice heir Prince Mohammed bin Salman organized on May 31 in Jeddah, Saudi Arabia in the second largest city after their recent appointments.
During the meeting, the Crown Prince Mohammed bin Naif reiterated the determination of the Saudi authorities to fight against all forms of terrorism. He also welcomed the condemnation of terrorist attacks against mosques in Qatif and Dammam on 22 and 29 May respectively, the entire diplomatic corps.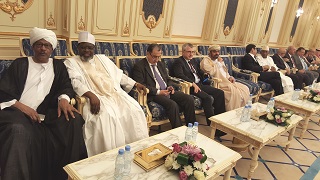 Ambassador Iya Tidjani in Jeddah with his African counterparts
These deadly attacks against Shiite mosques in eastern Saudi Arabia have left dozens dead and were claimed by the armed wing of the Islamic state.
Prince Mohammed bin Naif was appointed Crown Prince, Deputy Prime Minister, Minister of Interior and Prince Mohammed bin Salman appointed Deputy Crown Prince, Second Deputy Prime Minister, Minister of Defence, on April 29 during a reorganization of the Saudi government by King Salman bin Abdul Aziz Al Saud.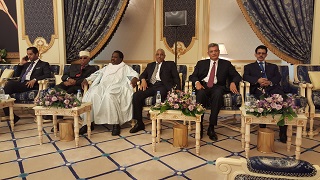 Cameroon and Saudi Arabia have maintained diplomatic relations since 1966. As highlighted SE Iya Tidjani in his speech on May 21 during the celebration of the National Day of Cameroon in Riyadh, "cooperation between Cameroon and the Saudi Kingdom is based on mutual respect and shared commitment to serve the interests of both countries.
That's why both parties have decided to strengthen this fruitful cooperation in many fields such as economy, agriculture, tourism, education through the negotiation of appropriate agreements.