The 36th session of the Islamic Commission for Economic, Cultural and Social Affairs, in preparation for the 40th session of the Council of foreign Ministers, was held from June 30th to July 02nd at the headquarters of the Organization of Islamic Cooperation in Jeddah.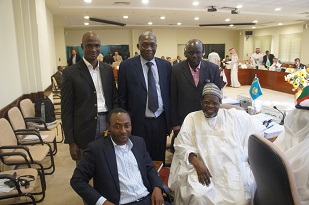 39 countries members participated in this meeting for the preparations for the next session, including Cameroon whose delegation was led by H.E. Iya Tidjani, Ambassador of Cameroon in Riyadh and permanent representative to the OIC.
He was assisted by three others members representing the Ministry of Foreign Affairs, the Ministry of Finance and the Ministry of Economy, Planning and Regional Development.

The next Council of Ministers of Foreign Affairs will be held from 4th to 6th November 2013 in the Republic of Guinea. More on the OIC can be found by visiting their website.
S.N.N